Holistic, Integrative, Health and Nutrition Information from a Politically Incorrect Dietitian
Thursday, August 14, 2014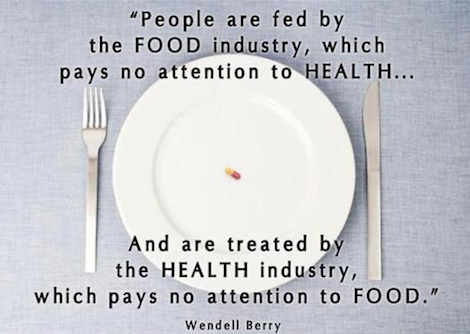 Posted by

The Discerning Dietitian
at 7:37 PM
No comments:

Monday, August 4, 2014
Although there is nothing like hot crunchy bread from the oven or a loaf of soft multi-grain, many people are trying to eliminate or reduce gluten intake. My personal reason is to cut down on carbs, which become sugar, soon after the digestive process begins
The most difficult part for me is not having a sandwich at lunch; which is convenient, satisfying, and sometimes an event, if the filling is fabulous! (i.e. chicken salad on molasses bread with grapes, cinnamon, and homemade mayonnaise)
One substitute which I enjoy because it has satiety value, (unlike leafy greens on a plate) is a chick pea salad. I found it at Costco; it is organic and called Pita Pal's Organic Balela. I am going to make it myself, eventually, but right now the convenience is appreciated. Here are the ingredients: All organic - chickpeas, black beans, onion, parsley, sun dried tomatoes, olive oil, vinegar, tomatoes, salt, mint, spices, and love.
Although rice does not have gluten in in, it is still a carbohydrate, and should be limited if you are trying to lose weight or keep blood glucose under control.
The other night at Book Club, my friend Cristina, who is a Latino and grew up on rice, told us about a wonderful rice substitute. It is made from a vegetable - cauliflower - and Latino approved! My family loved it. I followed the recipe below exactly, and topped it with a stir fry of organic andouille sausage/kale/and canned chopped tomatoes, with a splash of white wine.
Next time I make it, I will take a picture and add it to this post :) (We were so hungry, and the smells were fabulous, so it was devoured before I could pull out the camera!)
Here is the recipe for the Cauliflower Rice.
3 T Olive Oil
1 Medium Onion, finely chopped (about one cup)
4 Stalks Celery, finely chopped
1 Large Head Cauliflower, trimmed and coarsely chopped
1/4 t Sea Salt
Heat the Olive Oil in a large skillet over medium heat. Saute the onion for 8 to 10 minutes, until soft and translucent. Add the celery and sauté for 5 minutes.
In a food processor, pulse the cauliflower until it is the texture of rice. Add the cauliflower to the skillet, cover, and cook for 15 to 20 minutes, stirring occasionally, until soft. Stir in the salt and serve.
Posted by

The Discerning Dietitian
at 2:26 PM
No comments:

Saturday, August 2, 2014
The link below is a must see if you want to understand why what we eat has a huge impact on preventing and even REVERSING disease.
The physician who speaks (for 20 minutes ) is Terry Wahls.M.D. She talks about how she was diagnosed with MS, and after years of the "best" medical treatment money could buy, she "progressed" to a wheelchair.
It wasn't until she changed her lifestyle, by eliminating toxins in her diet and cosmetics, avoiding gluten, increasing her vegetable intake, meditating, and exercising, that she was able to get out of her wheelchair and ride a bike! She defied disease!
Very powerful video to share. Thank you to my friend, Robin, for sharing this with me. <3.
Defying disease through lifestyle change
Posted by

The Discerning Dietitian
at 4:41 PM
1 comment: